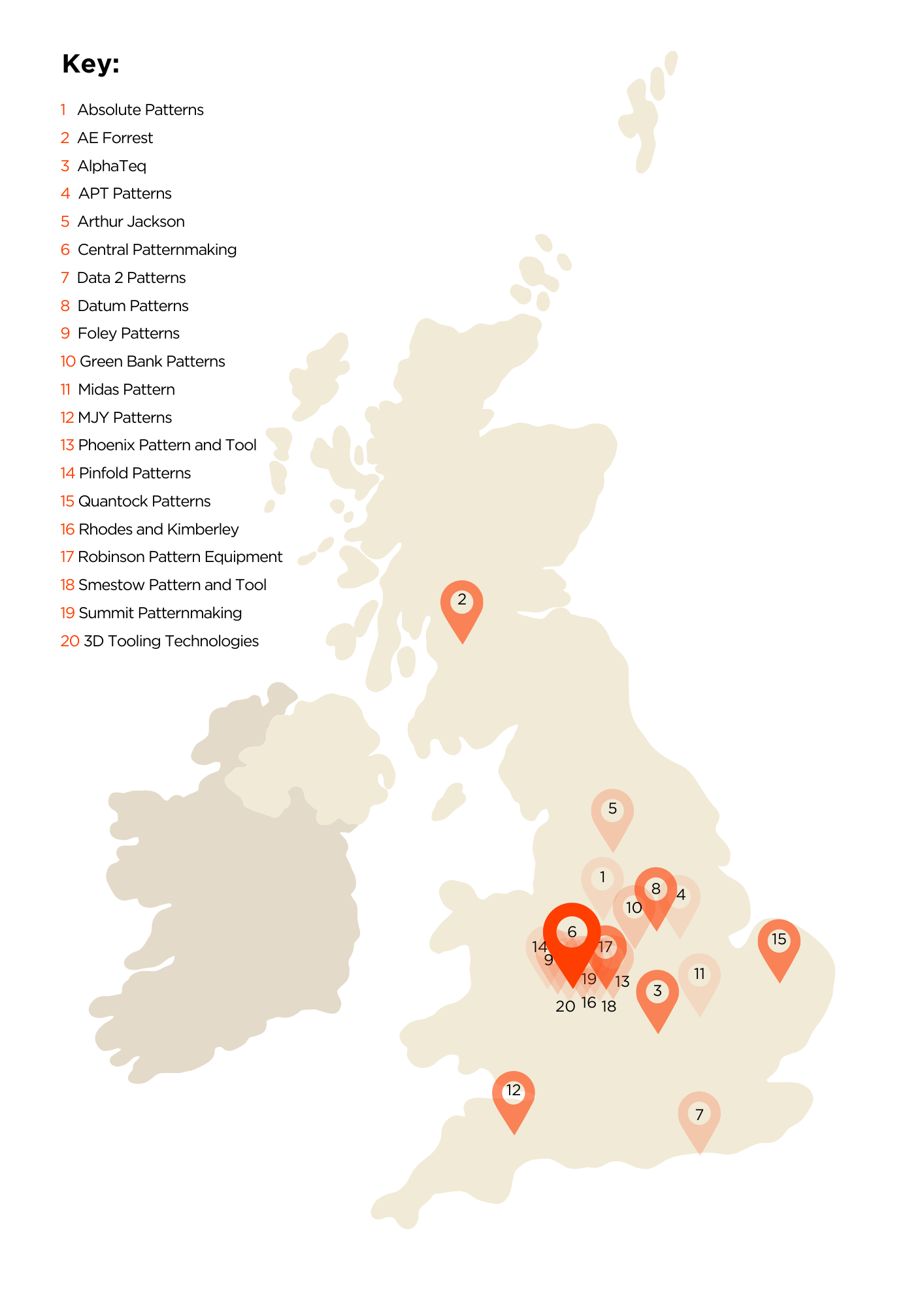 Want to know about foundry patternmakers in the United Kingdom?
With the number of UK foundry suppliers falling, and Brexit and COVID-19 impacting once-simple import processes, we've decided to cast attention onto British patternmakers.
Below is a list of patternmakers for the foundry industry:
Absolute Patterns
AE Forrest
AlphaTeq
APT Patterns
Arthur Jackson
Central Patternmaking
Data 2 Patterns
Datum Patterns
Foley Patterns
Green Bank Patterns
Midas Pattern
MJY Patterns
Phoenix Pattern and Tool
Pinfold Patterns
Quantock Patterns
Rhodes and Kimberley
Robinson Pattern Equipment
Smestow Pattern and Tool
Summit Patternmaking
3D Tooling Technologies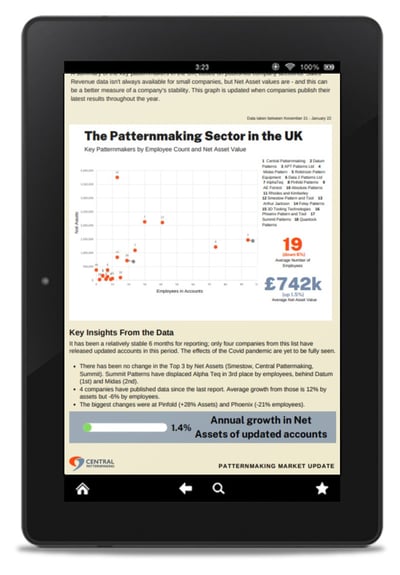 About the update
We've created the update as an insight into the patternmaking industry to help you when you are selecting suppliers. We hope it's useful to your buying process.
The data included in the report includes staff changes, financial information, and the latest news for UK Patternmakers. It's sourced from Companies House, the foundry suppliers' own websites, and their social media profiles (if applicable).
We hope that by making this data available and accessible to everyone, we're doing our part in making the manufacturing world more transparent and mutually beneficial.